July 22, 2022
Benefits of a Car Air Freshener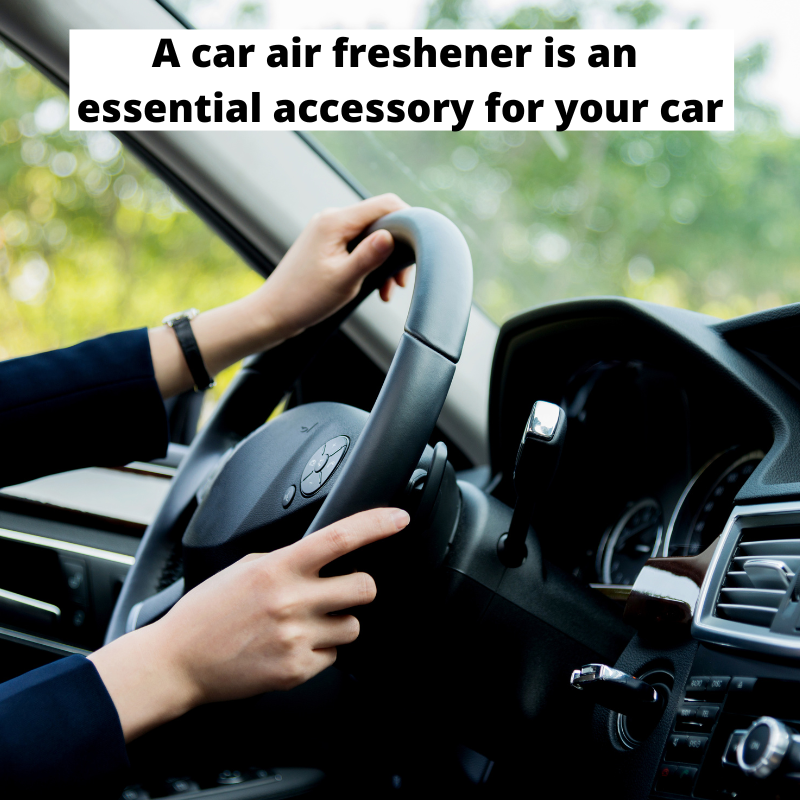 The benefits of using a car air freshener
A good air freshener in your car can make your ride more pleasant and provide a positive experience for your passengers. Whether we want to admit it or not, people will judge you if your car has a funky odor. Some people spend quite a bit of time in their car, whether commuting to work, carpooling kids to their activities, running errands or just taking leisurely drives. So, why not make your drive as enjoyable as possible by having an inviting and refreshing aroma that influences your mood in a positive way?

Affordability
Air fresheners are a very affordable accessory for your car. They are convenient when you don't have the time to thoroughly wash and clean your car but want it to smell as though you've put forth some effort to rid the car of any bad smells. We offer a wide range of car freshener products at The Gift of Scent that fit in your budget.

Available in Different Designs
Car fresheners come in several different forms and designs to fit your style and needs. There are ones that hang from the rear-view mirror, clip onto the air vent, clip on the sun visor or are portable and can be put anywhere inside the car. The Gift of Scent has several options to choose from. You are sure to find one that meets your specific requirements.
Our Portable Automobile Air Fresheners are no muss, no fuss. They never leak and last for weeks. Just place one where you want to freshen and go. Cubbies, cup holders, under the seat, in cargo areas--they fit anywhere. Great for cars and other small spaces too!


Freshen your drive with one of our 12V car diffusers. These diffusers provide turbocharged air-freshening while you drive, freshening the air in your car, relieving stress, and combating odors. Just plug it into your car's 12-volt charger and off you go to enjoy your ride!
Our Drive Time Aromables® reusable vent clip air fresheners make it easy to take good smells with you wherever your roam, so you arrive refreshed and happy.
Freshen Up your Ride with a Blooming Fresh Ride Wheel Spinner Car Vent Clip Air Freshener. They are compact, long-lasting, stylish and novel.
Or you can enjoy aromatherapy anywhere with the Aromatherapy Scent Pendant™. It is a beautiful, handmade charm diffuser that dispenses your favorite scent throughout your car.

Elimination of Odors
No one wants to be stuck in the confined space of a vehicle that reeks of a foul or musky odor, smells like your sweaty gym clothes or your stinky pet. A car freshener is an easy fix for those unpleasant scents.
Large Selection of Fragrances
Our car fresheners come in a wide variety of fragrances from fruity and refreshing to a more woodsy and masculine scent. You can choose the scent that best fits your personality and the mood you are trying to capture on your drive.

Enhance your Driving Experience
A car freshener can create a comfortable driving space that helps boost your mood and relieve the stress from the day so that you drive safe and breathe happy!

The Gift of Scent has so many effective and affordable options to improve your ride.
Drive Happy.  Breathe Fresh.
Michelle for TheGiftofScent.com.