January 20, 2022
All You Need is Love...And These Fragrances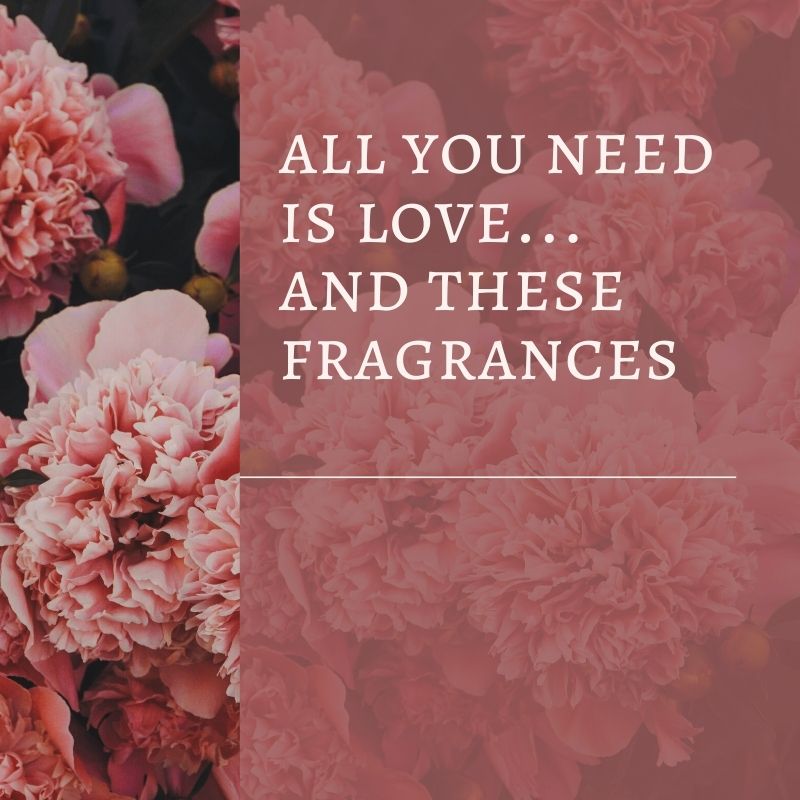 Valentine's Day is just around the corner, and I'm seeing advertisements telling me I should buy my loved one expensive jewelry, high-end flower arrangements, decadent chocolate covered strawberries with gold leaf, and, the ever random, new car. (TBH, I don't understand how anyone would be cool with their partner buying a new car for any holiday without a discussion!)
I love the idea of showing my partner I care through a thoughtful gift, and I do enjoy the "Valentine's Gift Categories" in general: flowers, jewelry, candy. But lately, I've found so much more value in the unique, special, and multi-use gifts. I love when my partner can spend a little less but have the gift mean so much more.
This Valentine's Day, "All you need is love" and these fragrance products to show your partner you care. Your special someone will love these fragrance products in place of the typical flowers and jewelry gifts this Valentine's Day! Give your Valentine long-lasting fragrance "flowers" and aromatherapy "jewelry" from The Gift of Scent.
Aromatherapy Scent Pendant™ with Essential Oil
Delight your partner with the new Aromatherapy Scent Pendant™ with Lavender or Peppermint
Essential oil. This handmade aromatherapy charm will be your partner's favorite gift.
She can hang it from her rearview mirror, to brighten up the feeling in her car while giving off a wonderful scent.
The ceramic lotus flower insert in the delicate filigree locket is handmade by the talented artisans at Arta Ceramica (not from a factory) to diffuse her favorite scents while she travels.
Hang it in the closet or small space. Just add a few drops of the essential oil and enjoy.
Premium Plugables® Cherry Blossoms with Wild Flowers Fragrance Oil
I'll be honest: I love when my husband buys me flowers...but I hate how quickly they die. They smell great for a day or two and then I have to throw them in the trash.
With the Premium Plugable® Cherry Blossoms with Wild Flowers Fragrance Oil, I get up to 30 days of wild flower fragrance per bottle that fills the entire room and that is easy to replace with any of my favorite fragrances.
Plus, the Plugable diffuser looks beautiful forever. Those are the kinds of flowers I appreciate receiving for Valentine's Day.
Happy Valentine's Day, friends!
Kate for TheGiftofScent.com