May 24, 2021
Father's Day Favorites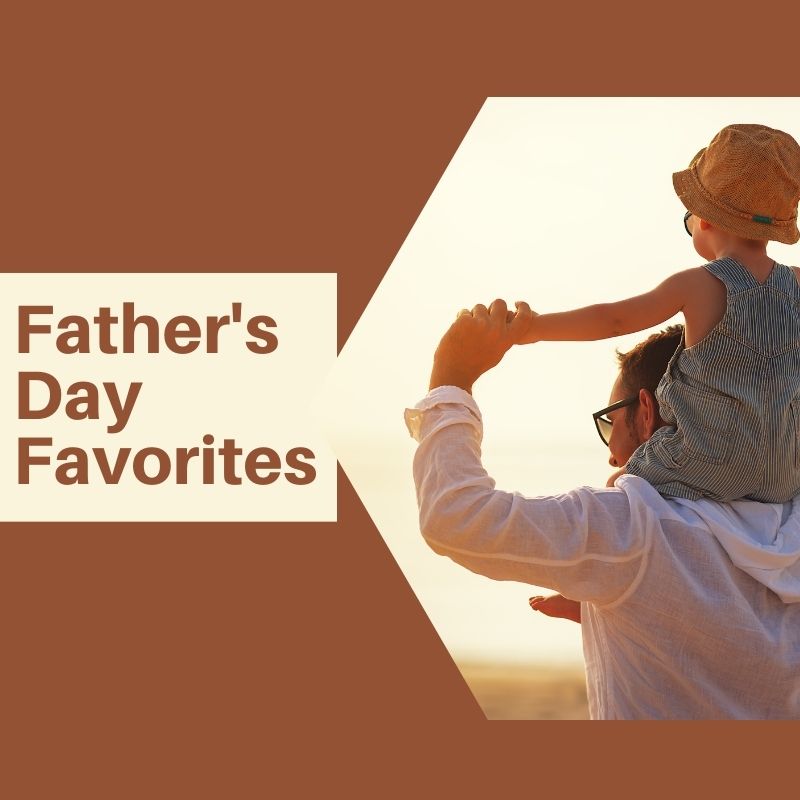 We can't wait to celebrate the Dads in our lives for Father's Day! Whether the dad in your life is biological or chosen, we know he means the world to you, and want to help you show him your love this Father's Day.
Say "Thanks" to the Dad in your life with fragrance products from our Father's Day Favorites Collection:
For the Dad Who Works Outdoors:
Is Dad always using his truck for outdoor projects? Does he store his tools and gear in his truck? Help Dad's vehicle and gear stay smelling fresh with any of the five unique fragrances of the TruckPuck Automobile Air Fresheners.
He can toss a TruckPuck under the seats, in with his gear, put it up on the dash, or even throw one in his toolbox to help keep everything smelling fresh. Get him masculine fragrances like Campfire Nights™, High Range Cedar™, or Tillin & Chillin™, or enjoy the fresh aromas of Watermint™ or Citrus Sky™.
For the Dad Who Works on a Computer:
If your dad works on a computer all day, he needs an aromatherapy product that can help him stay energetic and focused throughout the work day. Give him the FlashScent® USB Diffuser with Peppermint Essential Oil.
Peppermint essential oil can help promote healthy energy. The familiar fragrance of menthol is cooling and clarifying. Dad can plug it into his laptop or vehicle USB port to diffuse Peppermint essential oil wherever he needs it.
For the Stay-at-Home/Work-from-Home Dad:
Does Dad spend most of his time at home? Help him make his space smell fresh and crisp with evergreen scented fragrance products.
Dad will love the Arctic Wolf Premium Plugables® Home Fragrancer with Pine Grove Fragrance Oil and the Blue Mosaic Plugables® Fragrance Vase Wax Warmer with Evergreen No-Mess Tarts™. The forest-scented fragrance oil and no-mess tarts are masculine and crisp and will give his space a fresh aroma.
For the Dad Who is Always on the Road:
When Dad travels or commutes all the time, it can be hard to keep his vehicle smelling fresh. The newest vehicle fragrance product available on TheGiftofScent.Com, the Power Fresh® 12V Car Diffuser Air Freshener with Citrus Sky and Speedway scent bars, is the perfect gift for a dad who is always on the road.
The Power Fresh® 12V Car Diffuser will freshen the air in Dad's car, relieve stress, and combat odors for weeks. Its ergonomic, patent-pending design is like nothing else in auto fragrance diffusion.
The vehicle fragrance from the Power Fresh® 12V Car Diffuser lasts for weeks. Dad will love the rich, herbal fragrance of Speedway scent bars and the fresh, energizing aroma of Citrus Sky scent bars. The Power Fresh® 12V Car Diffuser offers turbocharged air-freshening while Dad is on the road.
We'll help you show Dad how much you love and appreciate him this Father's Day with home and vehicle fragrance products from TheGiftofScent.Com!
View all the products in our specially curated Father's Day Favorites Collection and purchase with 15% off using coupon code "LOVEDAD" at checkout the week leading up to and through Father's Day.
Kate for TheGiftofScent.Com.