August 31, 2022
No-Mess Fragrance Tart Combinations for Fall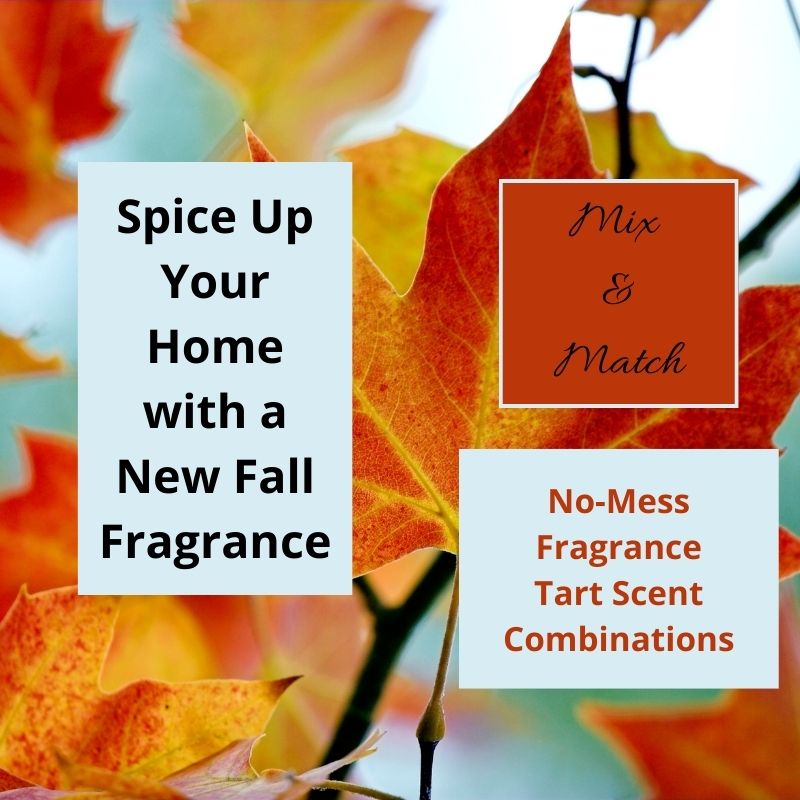 Spice up your home with a new Fall scent!
Fall officially begins next month, so it's time to start thinking about bringing the smells of the season into our homes. Apple and pumpkin are two of the top fragrances people typically associate with the Fall season. So, fire up your wax warmer and try one of our No-Mess Fragrance Tart combinations to get you in the mood for Fall. These wax fragrance tarts are sure to fill your home with warmth and happiness for the entire season without leaving any mess to clean up. They are made to use in our ScenTrio Wax Warmers and Plugables Fragrance Vases.
No-Mess Fragrance Tart Combinations:
Apple Harvest has a ripe apple fragrance with a touch of spice.  It might be the new scent you can't live without!
The spicy cinnamon and sweet, creamy scent of vanilla will evoke the excitement of the Fall and holiday season.
Hot Apple Pie will remind you of the comfort of warm apple pie straight from the oven on a cold day.
Snickerdoodle has the aroma of the cinnamon and sugar with a touch of vanilla like these delicious cookies served at holiday parties and family gatherings.
Pumpkin Pie has all the flavor notes of Fall that will bring a cozy and warm feeling to your home.
Let The Gift of Scent help you say "goodbye" to Summer and "hello" to Fall with their home fragrance products and delicious smelling autumn scents.
Enjoy all the fragrance the Fall season has to offer!  Let us know what flavor combination is your favorite.
Michelle for TheGiftofScent.com.