November 29, 2021
The Holiday Getaway You Need...Without the Hassle!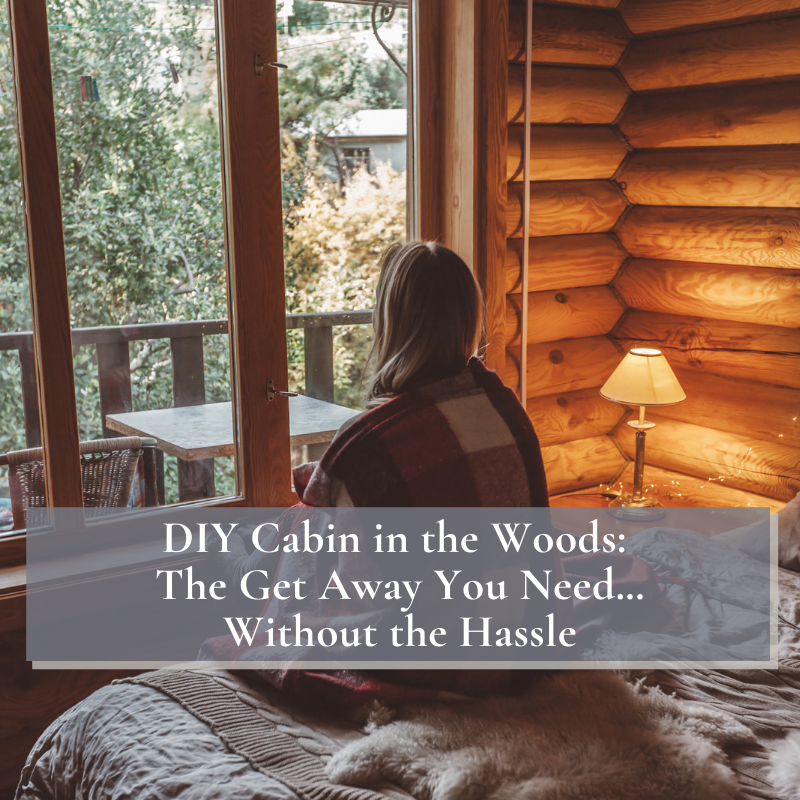 I don't know about y'all, but I could use a retreat to a cabin in the mountains right about now. After adjusting to the "new normal" of daily life and getting antsy hanging around at home, I just want to hole up in an idyllic cabin somewhere and disappear for a few weeks.
But since traveling can be a hassle (especially Post-Covid), I'm turning my apartment in the city into a cabin in the woods…aromatically!
Here's how:
DIY Fire Place
One thing I look for in an Air BnB listing for a cabin in the woods is a working fireplace…but since I'm living the apartment life, I don't have a fireplace, so I'm creating one with this combo of fragrances:

In my Glitter Domes™ Santa Home Fragrancer, I diffuse Pine Grove Fragrance Oil and light my Montevideo Bisby Hand Poured Soy Candle. The candle gives me the flicker of the fire and aromas of embers, firewood, and wood smoke, and the Pine Grove Fragrance Oil makes me feel like I have a huge live Christmas tree and that I'm burning pine in the fireplace.
DIY Mountain Atmosphere
I love snuggling up under fuzzy, warm blankets in a cold room when I sleep. I can open the window and get the fresh air in my bedroom at home, but it doesn't make me feel like I'm in the woods without a little help. So here's how I get the feel of the mountain atmosphere in my cold room:

I add one Mountain Air No-Melt Fragrance Tart™ and one Evergreen No-Melt Fragrance Tart™ in my Branch ScenTrio® Wax Warmer so my bedroom has the fragrance of the crisp, woodsy mountains.
DIY Cozy Feel
I've got on my warm wool socks, oversized sweater, soft leggings, and hot chocolate in my mug, but to get as cozy as possible, I fill the rest of the apartment with my favorite holiday fragrances.

I diffuse Spiced Vanilla Fragrance Oil in my Glitter Domes™ Angel Home Fragrancer in the bathroom and Candy Cane Fragrance Oil in my Elf Hat Plugables® Electric Home Fragrancer in the hallway.
And in the kitchen, I put one Brown Sugar Biscotti No-Melt Fragrance Tart™ and one Apple Orchard No-Melt Fragrance Tart™ in my Gold Plugables® Fragrance Vase Wax Warmer.


Create the getaway you crave, without leaving your home, with fragrance products from The Gift of Scent, or give the gift of a Holiday Giveaway with the Holiday Getaway bundle!
Kate for TheGiftofScent.Com