November 15, 2022
Hostess Gifts That Are Sure To Impress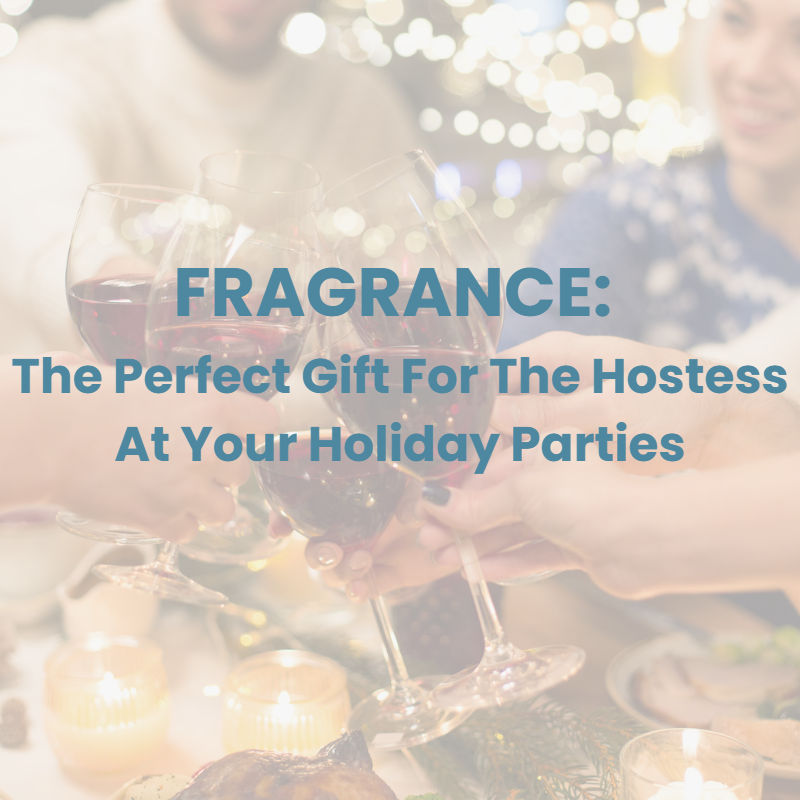 The holidays are rapidly approaching and that means lots of parties and other festive celebrations with friends, neighbors and family members. When you are invited to a party or dinner, it is usually customary to bring a gift for the host or hostess as a small token of appreciation for the invitation.
Not sure what to get them? Well, The Gift of Scent offers a nice selection of useful and affordable fragrance products that are perfect for the hostess at your next social gathering. It's always a nice gesture to bring a little something to show your gratitude for being invited to the party or get together. It is easy to just grab a bottle of wine at the store on your way over, but why not get them something more thoughtful and personalized.
A friend has invited you to spend time together and create memories over a shared meal. Whether it's Thanksgiving, Christmas, or a casual get-together, it's always thoughtful to bring along a token of gratitude. But choosing something your host will love can be challenging! If you're stuck on what to get, here are some thoughtful thank-you gift ideas sure to impress any host or hostess. Whether it's for a holiday dinner or housewarming party, you can never go wrong with the gift of fragrance. After all, everyone loves adding a little scent to their space!
Some of my favorite gift ideas are:
Wax Warmers
A Plugables® Fragrance Vase Wax Warmer or the ScenTrio® Wax Warmer with our Scented Wax Warmer Melts or No-Mess Fragrance Tart™ Refills would make a beautiful gift. There are several aromas to choose from and they are very affordable, so you could select a couple of different options for the recipient to use to find their favorite scent.
Electric Diffusers
Plugables® ScentSlides® Aromatherapy Night Light Fragrance Diffusers are safe, long-lasting, and a night light...there is no other fragrance device quite like it. The fragrance wafers come in five delightful scents so you're sure to find one that will please your host or hostess.
Our Plugables® Electric Fragrance Diffusers come in several different designs that will fit the décor and personal style of your host and will create an aromatic experience they will love. There are eleven fragrance oil refills to choose from – floral, fruity, spicy, warm and refreshing scent options.
Bath and Body Soaps and Scrubs
Your host will appreciate a nice, long bath after hosting a successful party and you can make their experience memorable by giving them a bath gift set. Choose items such as a body scrub, bath salt or exfoliating soap. Put these together in a nice little basket to create the perfect gift set for your host.
Aromatherapy Products
Essential oils are a great addition to anyone's fragrance collection. Your hostess will enjoy the benefits and rewards from either inhaling or diffusing essential oils to help them relax and unwind after hosting a fantastic party. The Gift of Scent has many 100% pure and organic essential oils and several diffuser options to choose from to arrange and display in a beautiful basket or decorative box.
Candles
Candles are one of those things you can never have too many of, hence why they make for such a great gift. The Gift of Scent has several soy candles with various scents to choose from. Compared to paraffin wax candles, soy blend varieties put off a stronger smell. The scent lasts longer and smells fresh for quite some time. You can select a scent that best suits your host.
I hope you found the inspiration you need for your next hostess or thank-you gift. Choose one of the highlighted gift recommendations for your host to leave a sentimental reminder of your visit long after you're gone!
The Gift of Scent can help you find a lovely gift to thank your host for their hospitality. By presenting your host with one of our products, you are sure to be on the guest list again!
Enjoy a fragrant holiday season!
Michelle for TheGiftofScent.com